NOTICE OF 44th ANNUAL GENERAL MEETING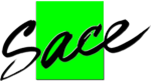 The Singapore Association for Continuing Education
(UEN No. S79SS0040B)
NOTICE IS HEREBY GIVEN that the 44th Annual General Meeting of the Singapore Association for Continuing Education (SACE) will be held at 5.00pm on 18 May 2022 at the Auditorium, Tampines West Community Club, 5 Tampines Ave. 3, Singapore 529705, to transact the following business:
Agenda for the AGM
To receive the annual report.
To receive the Statement of Accounts for the previous year.
To consider any resolution, motion or proposal of which due notice has been given to the Secretary.
To discuss general business.
IMPORTANT NOTICE
Admission into the auditorium is limited to the maximum persons allowed under the Covid-19 Safe Management Measures. Please register your interest with the S.A.C.E. Secretariat by email to secretariat@sace.org.sg. Seats will be allocated on a first-come first served basis.
Date: 18th April 2022
BY ORDER OF THE BOARD
Gea Ban Peng
Honorary Secretary
The Singapore Association for Continuing Education
NOTICE
Members may forward any resolution, motion or other proposal which they wish to be included in the Agenda for the Annual General Meeting in writing to be received before 5.00pm on 3rd May 2022 at 111 North Bridge Rd, #07-05/06 Peninsula Plaza, Singapore 179098 and must be duly seconded by one other member of S.A.C.E. by affixing the signature to the name and NRIC number of the proposer and the seconder.