NOTICE OF ANNUAL GENERAL MEETING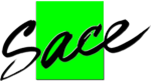 The Singapore Association for Continuing Education
(UEN No. S79SS0040B)
NOTICE IS HEREBY GIVEN that the 42nd  Annual General Meeting of the Singapore Association for Continuing Education (SACE) will be convened and held by electronic means on Friday, 19th June 2020 at 2.00 p.m. (Singapore time) to transact the following business:
Agenda for the AGM
To receive the annual report.
To receive the Statement of Accounts for the previous year.
To consider any resolution, motion or proposal of which due notice has been given to the Secretary.
To discuss general business.
BY ORDER OF THE BOARD
Gea Ban Peng
Hon Secretary
Singapore, Friday, 5th June 2020
Notes:
1. This AGM is being convened and will be held by electronic means due to the current Covid-19 restriction orders in Singapore. This Notice of AGM, together with the Annual Report, will be sent to members by email. The notice of AGM will also be published on SACE's website at www.sace.org.sg , Facebook and Twitter.
2. The proceedings of this AGM will be broadcasted "live" through an audio-and-video webcast. Members who wish to attend the meeting must pre-register at www.sace.org.sg no later than 3.00 p.m. on 16th June 2020. Following verification, an email containing instructions on how to join the "live" broadcast will be sent to authenticated persons by 18th June 2020.
3. Members may submit questions relating to the business of this AGM by 3.00 p.m. on 16th June 2020: (a) via the pre-registration website at www.sace.org.sg and (b) by email to secretariat@sace.org.sg. SACE will endeavour to answer all substantial and relevant questions prior to, or at this AGM.
Pre-registration Form (Click Next to start registration)